Shopping Cart
Your Cart is Empty
There was an error with PayPal
Click here to try again
Thank you for your business!
You should be receiving an order confirmation from Paypal shortly.
Exit Shopping Cart
The headband we are talking about in this article is called 'Te Itoi'. 'Itoi' is a Kiribati word meaning 'star'. As you see in the picture, this headband assembles the shape of a star - so we guess that's how the item first got its name. Calling it a garland (apart from headband) is acceptable since the item is meant to be put on a person's head.

The making of this headband is simple and requires little time. The green (or white) leaves of the coconut tree is the best and common material used for this craft. But other materials such as plastic or paper can also be used instead. A cutting tool (scissors or knife) is helpful but not essential as you still can cut the leaves with your fingers. The video at the end of the article has more information about the item.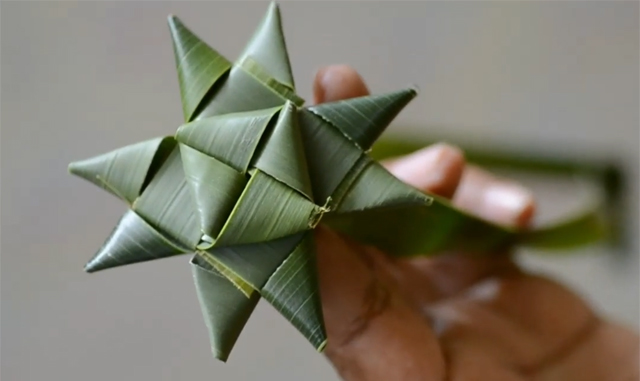 Learning and knowing how to make this particular type of headband is a handy skill which you will be grateful to apply in later situations. The headband can serve as your garland any time you happen to need one - mainly during fun and informal outdoor activities such as camping, picnic, group dancing and singing or at other casual social gatherings. It is also a great toy and craft for you and your kids to wear and play with. Consider teaching your kids the skill for once they've mastered, it could become a fun outdoor activity for them. Then your kids might teach their peers when out playing or sometimes during their art & craft lesson at school.


That we've heard enough about this special type of headband, let's move on to the construction process:


Things needed:

- 2 coconut leaflets (green)

- Scissors or knife (optional)


Process:

We have made a Youtube video on making this item. Click this link to watch the process: https://youtu.be/Xf5vnJSdZxA




Categories: Culture & Custom, News & Information

0

/